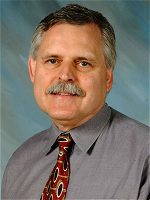 Greetings Colleagues!
Our AVA continues to advance and make a difference in the lives of those touched by violence and abuse.  
Please consider renewing your membership and encouraging others to do so as well.
Renewal
If you have not already renewed your membership, you have or shortly will receive an invoice in the mail that says this:
Please renew your AVA membership! The invoice below represents your prorated renewal to be paid today. As you may have noted in previous emails and President's letter, the AVA is switching to an annual March renewal next year. Today, please pay the prorated renewal rate displayed on your invoice. In February 2017, you will receive reminders to renew at the full rate of $100 membership or $25 student membership in March.  If you have renewed since October of 2015 or joined the AVA by paying the higher non-member registration fee for the November, 2015 Global Health Summit in Jacksonville, you do not need to renew your membership until March of 2017.  If you receive a renewal notice in error, please let Nicole know so that she can make sure that your membership information and renewal date is correct.
Please renew your AVA membership today! Your AVA Board is working hard to bring you the most compelling content our field has to offer, and to develop engaging membership activities and resources for you, including Research Reviews, Affinity Groups, our constantly expanding video teaching library and opportunities to present your work at our conferences or on the AVA website. We're eager to hear your ideas about expanding our offerings! 
Please use the enclosed envelope to send in your payment or you can renew online at www.avahealth.org. Just log in the member section and click renew membership.
Thank you for renewing your membership and ongoing participation and support!
Global Health Summit on Violence and Abuse
Come join us in Spartanburg, SC for an exciting conference with terrific speakers and topics.  You can see the full program and register at the website: www.avahealth.org 
It begins Wednesday, October 19th at 1:00 pm, and finishes at noon on Friday, October 21st.  This is a chance to meet your colleagues and keep up to date with the latest in the field.  I hope to see you there!
Bylaws
While you are visiting the AVA website, please review the proposed revised bylaws that are posted in our spotlight area on the home page.  These describe the way your AVA works.  We appreciate any feedback you have.  Please send any comments to Aggi Tiwari – President Elect and Chair of the Governance Committee agnes_tiwari@hku.hk.  
Research Reviews
If you haven't seen it yet, please check out the September Research Review on our website titled, "Multi-College Bystander Intervention Evaluation for Violence Prevention".
Achievements
Recently, three of our AVA Board Members and our presently spotlighted member have received some very important awards for research, education and treatment development.  Agnes Tiwari and Edward Chan both received the Humanities and Social Sciences Prestigious Fellowship Scheme by the Research Grant Council of Hong Kong.  These awards are an honor and prestige as much as NIH awards in the USA.  Brooks Keeshin and Julian Ford both received 5-year Category II awards from SAMHSA as part of the National Child Traumatic Stress Network (NCTSN).  Brooks' grant is to develop and disseminate an "evidence based care process model" for detecting, assessing, and managing traumatic stress associated with pediatric "Injuries and Medical Problems/Health Care Setting/Integrated Care." Julian Ford's two Category II awards are to support two centers.  One for "Treatment of Developmental Trauma Disorders" (CTDTD) and the second for "Trauma Recovery and Juvenile Justice" (CTRJJ).  For additional details regarding these grants please see the new "Member Awards" section on our AVA website.
Please let me and Nicole know of other awards that you or other AVA members have received so that we can post information about the awards, celebrate your successes and share them with other AVA members! 
Affinity Groups
At the Global Summit, several affinity groups will be meeting (animal abuse; corporal punishment) and others that are coalescing.  This is a chance for you to create ad hoc groups who share the same interests as you.  We will have the mechanism for this up on the website very shortly – and keep you informed.  My hope is that everyone can interactively participate in some way with the AVA.
Please contact me anytime with any comments, world changing ideas, and stories of progress you have made to make the world a safer place.  
Kindest Regards,

Randell Alexander, MD, PhD
AVA President