Randell Alexander, M.D., PhD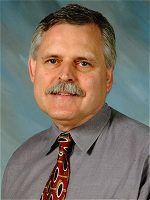 Dr. Alexander, Clinical Professor, Pediatrics, at the University of Florida, College of Medicine is on the International Advisory Board for the National Center on Shaken Baby Syndrome, has been on the Committee on Child Abuse and Neglect for the American Academy of Pediatrics, and the boards of the American Professional Society on the Abuse of Children (APSAC) and Prevent Child Abuse America. He has been actively involved in child abuse prevention nationally.
Dr. Alexander is the Statewide Medical Director of the Child Protection Team and Chief, Division of Child Protection and Forensic Pediatrics.  He also serves on the Death Review Committees in Iowa, Georgia and Florida and is a member of the Board for the International Society for the Prevention of Child Abuse and Neglect (ISPCAN).