Brooks Keeshin, MD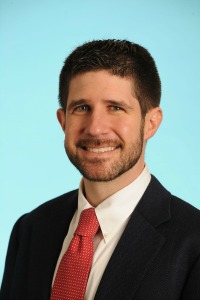 Project Summary/Abstract
The University of Utah and Primary Children's Center for Safe and Healthy Families are collaborating on the project, "Pediatric Integrated Post-Trauma Services: an Evidence Based Care Process Model for Pediatric Traumatic Stress." The purpose is to develop and disseminate clinical algorithms and tools for medical providers to detect, assess and manage traumatic stress, facilitating timely treatment and referral and minimizing the misuse of medication. The area of trauma focus is "Injuries and Medical Problems/Health Care Settings/Integrated Care." The project goals include:
1) Develop an Evidence Based Care Process Model (EB-CPM) and decision support tools for pediatric traumatic stress;
2) Implement and assess pediatric traumatic stress EB-CPM for frontline healthcare providers in primary care and children's advocacy centers;
3) Provide national leadership on the use of care process models in trauma exposed children.
In order to accomplish these goals, we will compile, synthesize and critically assess evidence for treatments of pediatric traumatic stress pertinent to frontline medical providers, use a modified Delphi process to guide clinical decision points for which there is an absence of evidence, and create a pediatric traumatic stress assessment and management algorithm for frontline providers, including decision support tools that will be piloted and implemented within primary care and children's advocacy center settings. This will allow us to measure the impact of EB-CPM on management of pediatric traumatic stress and identify facilitators and barriers to implementation. Additionally, we will lead a NCTSN workgroup on revising and disseminating care process models, including sustainability strategies for evidence based care and the use of psychotropic medication in trauma exposed children. Furthermore, we will engage outside the network with national pediatric healthcare provider organizations including the American Academy of Pediatrics and the American Academy of Child and Adolescent Psychiatry, Children's Hospital Association and National Children's Alliance, along with health care insurance organizations and state supported victims assistance programs on increasing awareness and education on evidence based management of traumatic stress. The initial pilot and statewide implementation will occur through the Intermountain Healthcare network of primary care and children's advocacy center providers in the state of Utah, where each year over 50,000 children receive medical care after potentially traumatic experiences and over 5,000 are evaluated in children's advocacy centers. The dissemination of this project has significant implications in a health care system where nearly 80% of children visit health care providers at least annually, and over 300,000 children receiving evaluations at children's advocacy centers nationwide.