Brooks Keeshin, MD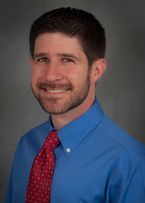 I am a child psychiatrist and child abuse pediatrician at the University of Utah School of Medicine. Prior to coming back to Utah as a faculty member, I completed a 3 year Child Abuse Pediatrics Fellowship in Cincinnati. From 2005-2010 I was a resident at the University of Utah in the Triple Board program, and graduated from the University of Cincinnati College of Medicine. I practice at Primary Children's Center for Safe and Healthy Families. My current practice consists of both Child Abuse Pediatrics and trauma focused Child Psychiatry, all within the Center. This complements my research focus, which addresses predictors and interventions geared towards preventing and treating pediatric post-traumatic stress disorder.
I am currently the PI and Project Director for a 5 year SAMHSA funded grant. The grant funds a Category II center as part of the National Child Traumatic Stress Network, and our primary focus is the development, piloting and implementation of an Evidence Based Care Process Model for Pediatric Traumatic Stress. The project includes several research studies including, but not limited to the systematic review of effective interventions for childhood trauma, surveying primary care providers in their current ability to identify and treat trauma and other pediatric mental health conditions. We are currently developing and will rigorously study the piloting and dissemination of the care process model, focusing on feasibility as well as effectiveness of decision support tools for pediatricians who treat traumatized children.
Furthermore, I am the director of a newly developed psychotropic oversight program for Utah children in foster care. This program, funded by DCFS, administered by the Dept of Health, and contracted for services though the Dept of Pediatrics is responsible for providing oversight for children who receive more than one psychotropic medication or receive any psychotropic medication and are under the age of 7 in foster care.
Having been a board member of AVA since 2009, I have had the privilege of seeing the impact of the organization, and have greatly benefited from the collaboration, guidance and mentorship I have received by being a part of the organization. I know that AVA offers our center an excellent opportunity to share our work with others and to get valuable feedback from experts in the field as we work to advance the care of traumatized children in pediatric settings.