Charles Wilson, MSSW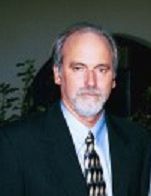 Charles Wilson, MSSW, is the Senior Director of the Chadwick Center for Children and Families and the Sam and Rose Stein Endowed Chair in Child Protection at Rady Children's Hospital-San Diego where he oversees a large multi-service child and family maltreatment organization providing prevention, intervention, medical assessment, and trauma treatment services along with professional education, and research. Wilson also serves as the director of the California Evidenced Based Clearinghouse for Child Welfare, under contract with the California Department of Social Services, and the Co-Principal Investigator of the Chadwick Trauma Informed Systems Project for SAMHSA and the California Screening, Assessment and Treatment Initiative supported by the ACYF/Children's Bureau. He co-chairs the Child Welfare Committee of the SAMHSA funded National Child Traumatic Stress. Within Rady Children's Hospital Wilson is the Co-Director of the Centers of Developmental and Behavioral Sciences and administratively oversees the hospital's psychiatry programs and medical social work department.
Mr. Wilson was formerly the Executive Director of the National Children's Advocacy Center in Huntsville, AL. Mr. Wilson previously served in a variety of roles in public child protection, from a front line worker in Florida and Tennessee in the 1970's, to the State Child Welfare Director in Tennessee (1982-1995). He is past President of the American Professional Society on Abuse of Children (1992) and past Vice President of the National Association of Public Child Welfare Administrators and a former ex-offico member of the National Children's Alliance Board of Directors and former member of the board of state chapters of National Children's Alliance in Alabama and California. He is the 2012 recipient of ACYF Commissioner's Award for California. Mr. Wilson is a frequent speaker at national and international conferences and seminars and the author or co-author of numerous publications, articles, book chapters on team investigation of child abuse, forensic interviewing, evidence based practices, and trauma informed systems, as well as, the coauthor of book The Uneasy Alliance; the Team Investigation of Child Sexual Abuse.