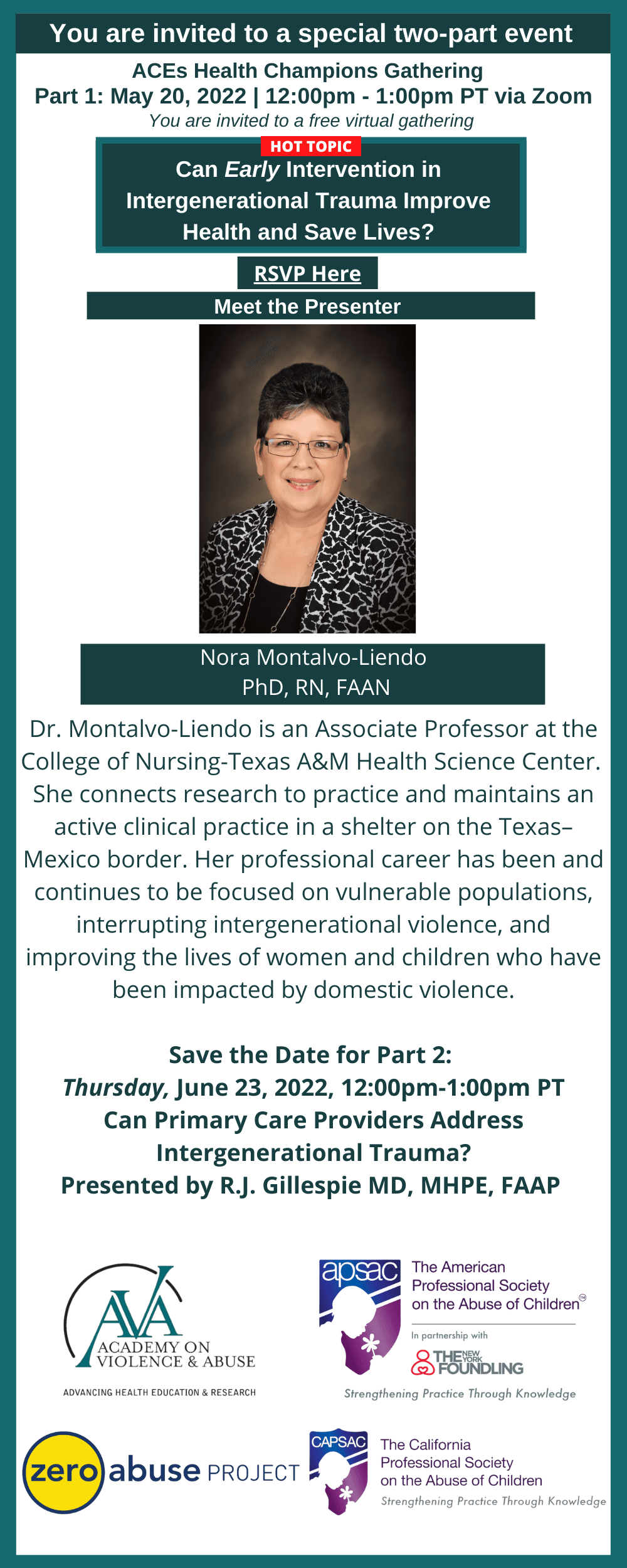 Part-1 of a 2-Part series: Can Early Intervention in Intergenerational Trauma Improve Health and Save Lives? Presented by Nora Nora Montalvo-Liendo PhD, RN, FAAN. May 20, 12:00-1:00pm PT.
Save the Date for Part 2: Thursday, June 23, 2022, 12:00pm-1:00pm PT Can Primary Care Providers Address Intergenerational Trauma? Presented by R.J. Gillespie MD, MHPE, FAAP.
Please use this link to register for part-1:
https://us02web.zoom.us/meeting/register/tZwpcOygrTIoG9A_kocty-N7dXNApAERW-GP

Domestic violence victims may experience terrible and traumatic physical violence, often directed at the head, neck and face, through blows to the head or strangulation. Brain injury caused by domestic violence is rarely identified, almost never immediately treated, and can result in short and long term physical, emotional, and cognitive consequences that can impact every area of a person's life. We are just discovering how that violence impacts the brain. It can also impact a survivor's ability to successfully access and participate in agency services.
This session will provide an overview of what we learned in Ohio about the intersection of brain injury and domestic violence, and equip you to use an innovative framework to address brain injury developed by the Ohio Domestic Violence Network in partnership with The Ohio State University called CARE that includes practical, hands on tools available for you to use.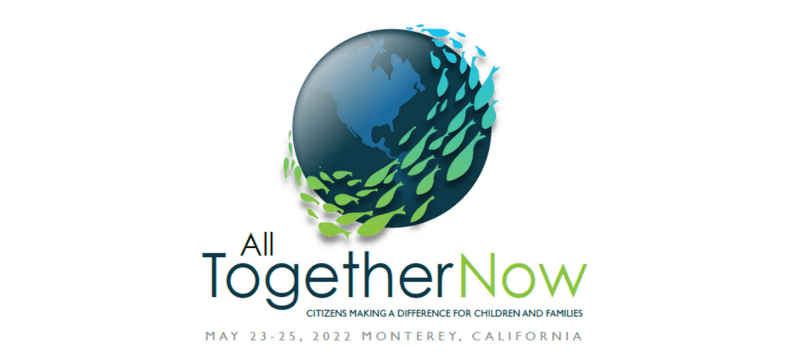 Please join us at The National Citizen Review Panel 2022 conference May 23-25, at the beautiful Asilomar Retreat Center—Pacific Grove California.
California's Citizen Review Panels are excited to welcome their colleagues from across the country to the first in-person National CRP Conference in two years! We are hoping that other state teams will join us in celebrating our ability to learn from one another about the great work that is taking place in their states.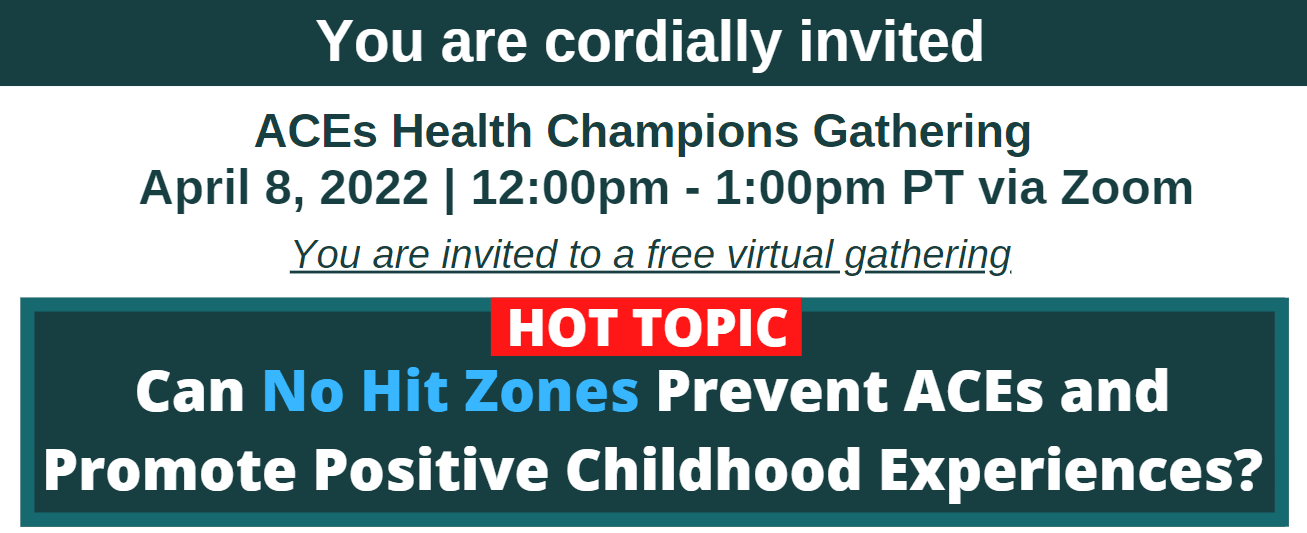 Click on the file to see the entire invitation and how to register.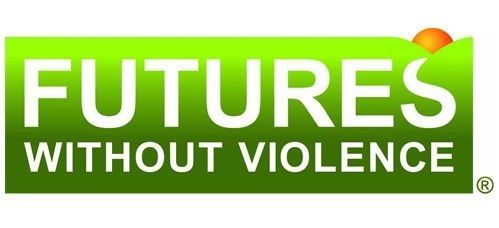 Due to the nature of human trafficking, domestic and sexual violence survivors are likely to need a number of services to support them on their healing journey. Community resource mapping can help identify the service capacity of your local programs and recognize any gaps in meeting the needs of survivors. Identifying .resources, cultivating relationships with other community service providers, and identifying points of contact for these resources is key for strengthening the coordination of services for survivors. This webinar will discuss considerations, strategies, and tools for community resource mapping and building an interactive resource exchange to support survivors through collaboration.
You can learn more about the webinar topic by clicking on the link.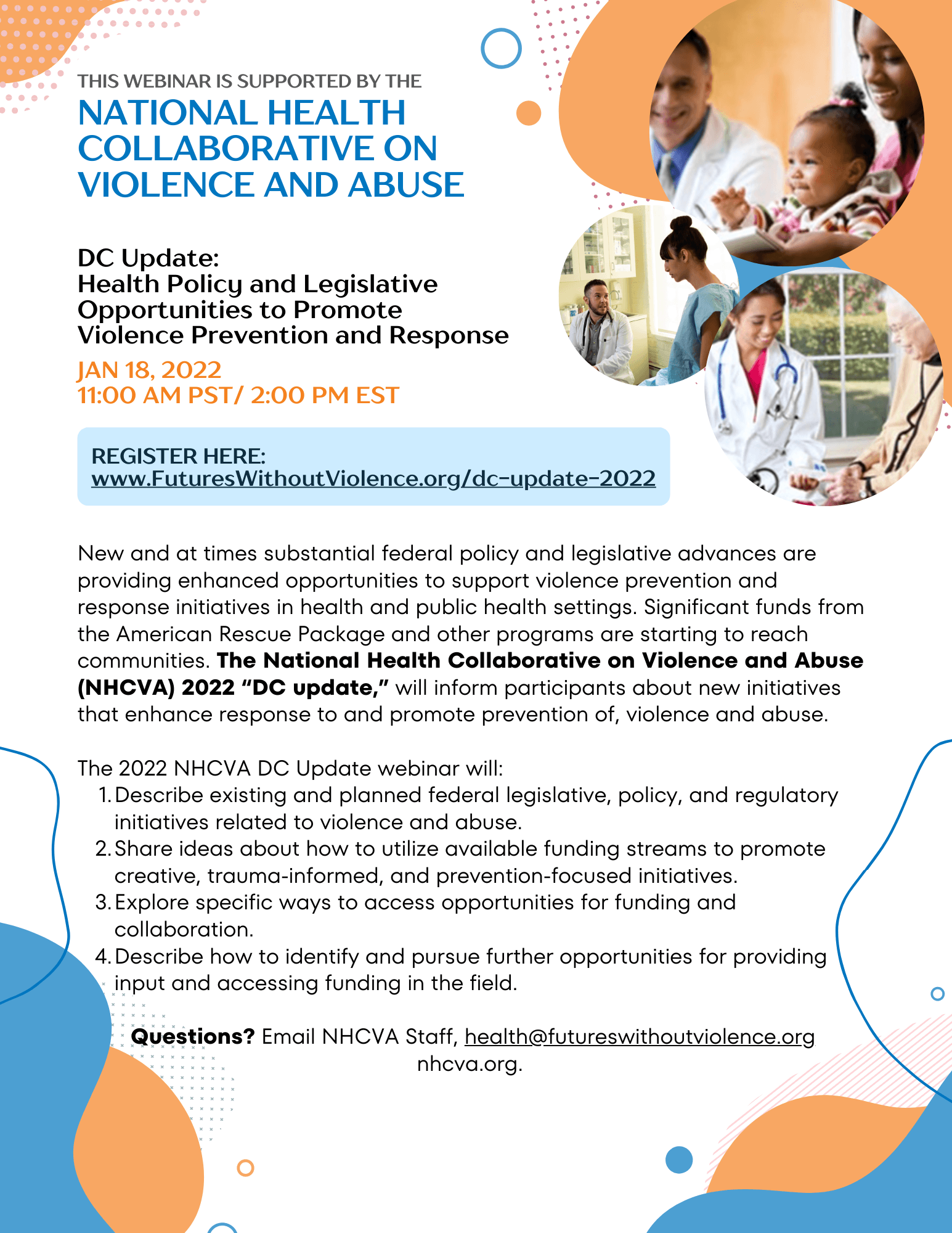 Join us, January 20th, to learn more about the new research and funding opportunities in 2022! A webinar supported by the National Health Collaborative on Violence and Abuse.
Join TIHCER for their first 2022 Zoom meeting; Thursday January 20, 2022 3pm - 4pm (EST).
Dr. Audrey Stillerman – faculty mentor
In collaboration with other student and faculty colleagues, Jordyn Irwin and Morgan Sturgis, both M4's at Rush Medical College, co-led the study, "Is academic medicine prepared to teach about the intersection of childhood experiences and health across the life course? An exploratory survey of faculty."
Childhood experiences affect health across the lifespan. Evidence-based strategies targeting early-life stress are emerging. Nevertheless, faculty physicians' preparation to incorporate this science has not been well studied. The purpose of this research was to explore medical faculty knowledge and beliefs, timing and route of knowledge acquisition, perceived relevance and application of topics, and characteristics associated with concept mastery. To that end, in 2019-2020, the authors developed and administered a survey to faculty from six departments at two medical schools. The team employed quantitative and qualitative methods to analyze responses. We'll be sharing information about how and why we developed the study, what we learned and next steps.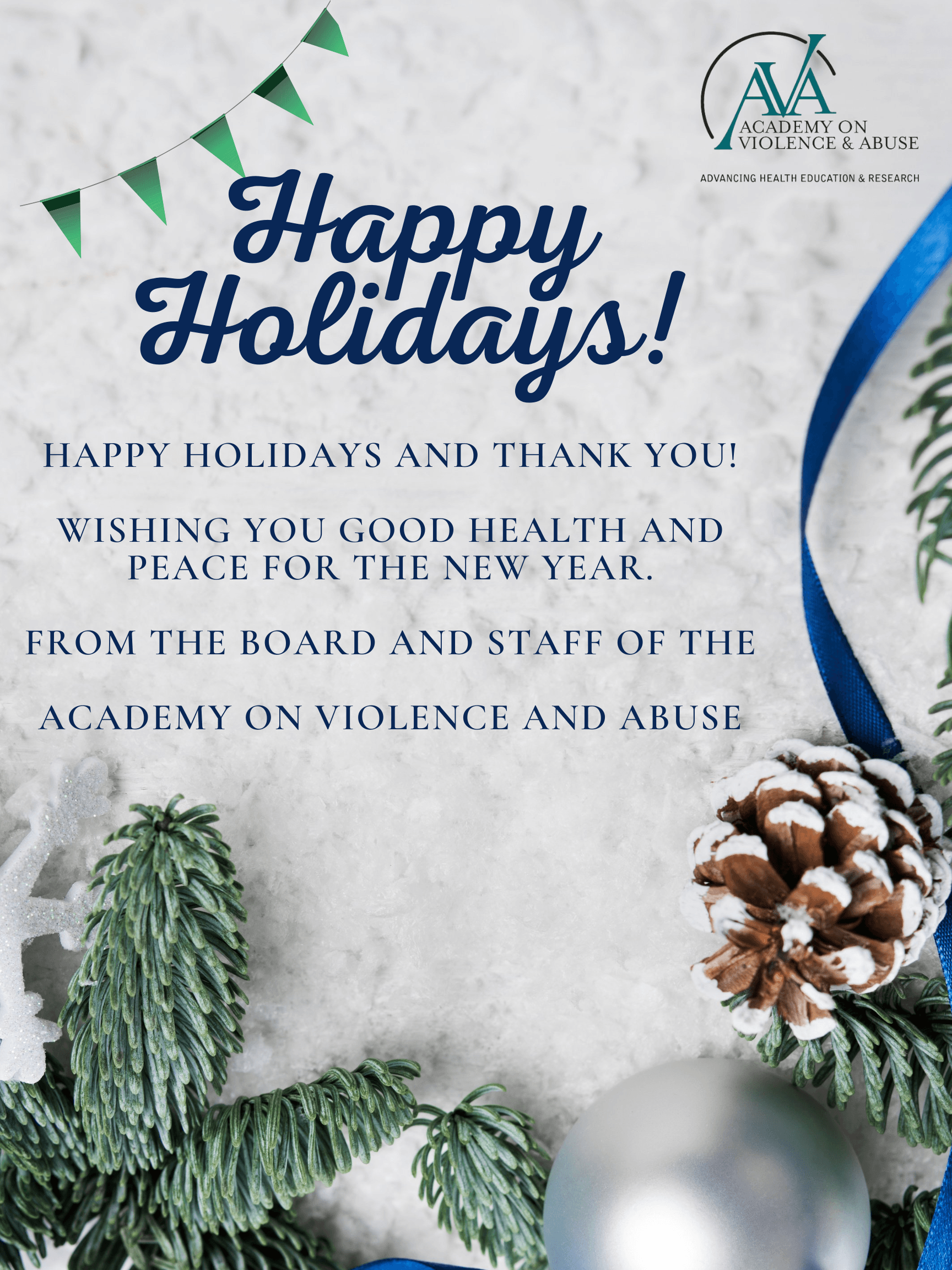 Happy Holidays and Happy New Years