Global Health Summit Keynote Speakers and Awardees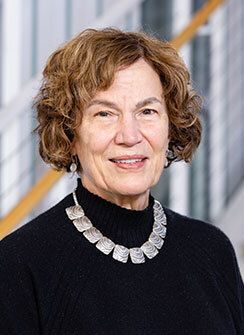 Jacquelyn Campbell, PhD, MSN, RN, FAAN
Lifetime Achievement Award
Presentation  Development of the Field of Intimate Partner Violence and Health 
Jacquelyn Campbell is a national leader in research and advocacy in the field of domestic and intimate partner violence (IPV). She has authored or co-authored more than 230 publications and seven books on violence and health outcomes. Her studies paved the way for a growing body of interdisciplinary investigations by researchers in the disciplines of nursing, medicine, and public health. Her expertise is frequently sought by national and international policy makers in exploring IPV and its health effects on families and communities. As a nurse educator and mentor, Dr. Campbell leads by example in inspiring new generations of nurse researchers. Her BSN, MSN, and PhD are from Duke University, Wright State University, and the University of Rochester. She teaches an undergraduate and MSN elective in Family Violence as well as in the PhD program and is the PI of an NIH-funded (T32) fellowship that provides funding for pre- and postdoctoral fellows in violence research. Elected to the Institute of Medicine in 2000, Dr. Campbell also was the Institute of Medicine/American Academy of Nursing/American Nurses' Foundation Senior Scholar in Residence and was founding co-chair of the IOM Forum on the Prevention of Global Violence. Other honors include the Pathfinder Distinguished Researcher by the Friends of the National Institute of Health National Institute for Nursing Research, Outstanding Alumna and Distinguished Contributions to Nursing Science Awards, Duke University School of Nursing, the American Society of Criminology Vollmer Award, and being named one of the inaugural 17 Gilman Scholars at Johns Hopkins University. She is on the Board of Directors for Futures Without Violence, is an active member of the Johns Hopkins Women's Health Research Group, and has served on the boards of the House of Ruth Battered Women's Shelter and four other shelters. She was a member of the congressionally appointed U.S. Department of Defense Task Force on Domestic Violence.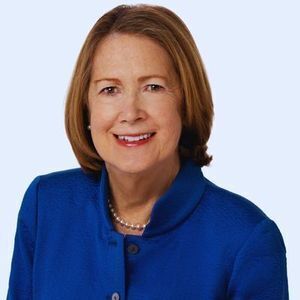 Susan Kelley, RN, PhD
Vincent J. Felitti Award
Presentation  Children Raised by Grandparents: The Role of Trauma and the Caregiving Environment
Susan J. Kelley, RN, PhD is Professor Emeritus in the College of Nursing and Health Professions at Georgia State University. From 1999 to 2011, she served as dean of the College of Health and Human Sciences. Dr. Kelley founded Project Healthy Grandparents, a community-based program that provides comprehensive services to families where grandparents are raising grandchildren and served as its director for 27 years.
Dr. Kelley has published extensively on various aspects of child maltreatment. She currently serves on the board of directors of Mercy Care and the advisory boards for Project Healthy Grandparents and Prevent Child Abuse Georgia. Dr. Kelley previously served on the national board of directors of Prevent Child Abuse America and the Academy on Violence and Abuse. She is the 2019 recipient of the Mark Chaffin Outstanding Research Career Achievement Award from the American Professional Society on the Abuse of Children. Dr. Kelley also received the Outstanding Professional Award from Boston College in 2010.
Dr. Kelley earned her Ph.D. in Developmental Psychology from Boston College and her B.S. and M.S. in Nursing from Boston University.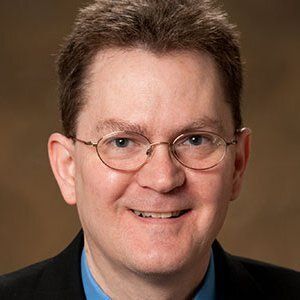 Victor Vieth, JD, MA
Change Maker Award
Presentation  Keeping Faith: The Important Role of Spirituality in Addressing Trauma, Substance Use, and Suicide
Victor Vieth, JD, MA, is the Chief Program Officer for Education & Research for Zero Abuse Project. He is a former child abuse prosecutor who received national recognition for his work addressing child abuse in rural communities. He went on to serve as Director of the National Center for Prosecution of Child Abuse. Mr. Vieth spearheaded the implementation of 22 state and international forensic interviewing courses. Mr. Vieth was also instrumental in developing Child Advocacy Studies (CAST) undergraduate and graduate programs now implemented in more than 90 colleges, universities, law schools, medical schools and seminaries in 30 states.
Mr. Vieth is a founding board member of GRACE (Godly Response to Abuse in the Christian Environment) as well as Sacred Spaces, which partners with Jewish institutions to prevent and respond to violence across the lifespan. Mr. Vieth developed the concept of Children's Advocacy Center Chaplains and has assisted six accredited CACs in four states implement chaplaincy programs to address the spiritual needs of survivors of abuse. He also designed and teaches a seminary course on child abuse at Lutheran seminaries in Iowa and Pennsylvania.
Mr. Vieth has published numerous scholarly articles related to the investigation, prosecution, and prevention of child abuse and neglect. He is the author of "Unto the Third Generation," an initiative outlining the necessary steps to eliminate child abuse in the United States within three generations. Mr. Vieth is also a prolific trainer who has taught thousands of child protection professionals from all 50 states and numerous countries.
Mr. Vieth has received numerous awards including the Victim Rights Legend Award from the United States Department of Justice, the Pro Humanitate Award from the North American Resource Center for Child Welfare, the Heritage Service Award from the National Partnership to End Interpersonal Violence (NPEIV), and the Lifetime Achievement Award from the Institute on Violence, Abuse & Trauma (IVAT). 
Mr. Vieth has served on the board of directors of the National Children's Alliance, the American Professional Society on the Abuse of Children (APSAC), the National Center on Shaken Baby Syndrome, and is past president and board chair of the Academy on Violence & Abuse (AVA).
Mr.Vieth holds degrees from Winona State University, Hamline University School of Law, and Wartburg Theological Seminary. His seminary thesis received highest honors and was later published as a book entitled On this Rock: A Call to Center the Christian Response to Child Abuse on the Life and Words of Jesus.