Sharon W. Cooper, MD FAAP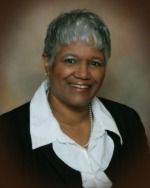 Sharon Cooper is a developmental and forensic pediatrician who evaluates and treats children who have been victims of all forms of abuse, though her primary area of expertise is that of sexual exploitation. Dr. Cooper holds faculty positions at the University of North Carolina Chapel Hill, Department of Pediatrics and the Uniformed Services University of Health Sciences in Bethesda, Maryland.
She is a consultant and Board member of the National Center for Missing and Exploited Children. She is also a member of the Expert Working Group on Children who Experience Violence in Cyberspace, of the Baltic Seas. She has lectured nationally and internationally, and has provided Congressional testimony in the United States, Russia, Manitoba Canada, and Italy on child sexual exploitation. She has spoken at the European Commission on a safer Internet and is the lead author of one of the most comprehensive text on child sexual exploitation. Dr. Cooper provides training to numerous national and international investigative agencies in the area of Internet and Communication Technology crimes against children.
Dr. Cooper recently served as a Task Force member on the Defending Childhood-Children Exposed to Violence report, having been appointed by Attorney General Eric Holder. She actively evaluates victims of child abuse images and the commercial sexual exploitation and has been qualified as in expert witness in more than 300 court proceedings. She regularly provides training for multidisciplinary teams who work on child maltreatment cases and provides particular attention to all forms of sexual exploitation. She continues to provide medical care for children with disabilities and serves in several organizations which work towards the prevention of child maltreatment.