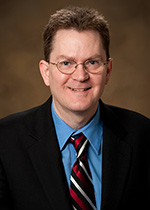 Dear AVA Members,
In recent months, the images of children separated from parents on the border has deeply saddened most Americans. In response to this trauma, the AVA issued a strong statement which included a number of recommendations including public policy reforms to prevent these events from happening again. If you have not yet read the statement, you can find it on our website. This is also a topic that will be discussed at our Global Health Summit in Tallahassee, Florida November 29-30.
In recent days, the news from a Pennsylvania grand jury concerning widespread sexual abuse within a religious community has again reminded us of the need to work with faith communities to prevent abuse and, where it cannot be prevented, to respond with excellence. I recently co-edited a special issue of Currents in Mission and Theology which included articles on child protection policies, prevention education, and coordinating spiritual care with both medical and mental health care. The entire issue is open access and is available online. This is also a topic that will be discussed at our Global Health Summit.
In addition to these topics, our Global Health Summit will also include presentations on elder abuse, ACE screening, innovations in trauma informed care, strategies for addressing gun violence, and multiple workshops on resilience. We hope you will be able to join us.
As I travel across the country, I've enjoyed visiting with many of you and am amazed at all that you are doing in your communities. You are making a huge difference in countless lives. Thank you for your compassion and your dedication to addressing violence across the lifespan.
Best wishes,
Victor I. Vieth
President, AVA