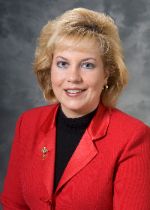 Dear AVA Members,
As the new President of the Academy on Violence and Abuse (AVA), I am working to expand our impact nationally and internationally by tapping into the extraordinary amazing skills amongst our membership.   To further this mission, as members or potential members of AVA, you are encouraged to join a committee.  AVA is looking for additional members to serve on the Website Committee, Scientific Review Committee, Scholars Committee, and Conference Committee.  If you are interested in serving on any of these committees, please let me know and I will connect you with the committee chair.  We encourage all AVA members to serve on one committee.  If there are projects you believe the AVA should undertake, particularly projects you are willing to lead, please let me know.  
I am pleased to announce that Nora Montalvo-Liendo, RN, PhD, FAAN, has agreed to serve as Chair of our AVA Scholar's Committee.  Nora is working to build this program to capacity in order to pave the way for future leaders in the field of child maltreatment.  Information regarding AVA Scholar applications will be available at the 35th Annual San Diego International Conference on Child and Family Maltreatment January 25-31st in San Diego, CA.  Please stop by and visit AVA's booth for more information on this outstanding opportunity.
March 1st is the annual renewal of AVA membership cycles.  I encourage you to share this information with others so they can join if interested.
Please find upcoming AVA events on our website and in the newsletter listed below.  I would also like to thank the Website Committee for all their hard work in the redesign of AVA's website. As many of you know, I was Professor of Pediatrics and Division Chief of Child Abuse Pediatrics at the University of Wisconsin for multiple years.  I am excited to announce that I have taken my dream job in 2019 as Medical Director of the Alaska Child Abuse Response and Evaluation Services (Alaska CARES) at the Children's Hospital at Providence in Anchorage, Alaska.  This position affords me the opportunity to make very meaningful change in the lives of abused and neglected children.  Providence Medical Group Alaska and the Children's Hospital at Providence are very excited to support the outreach and education conducted by AVA.  I also continue to contract with the FBI's Behavioral Analysis Unit III at Quantico, Virginia, which assists in cases of violent crimes against children.  Additionally, I am continuing work in the areas of child torture as a form of child abuse and human trafficking of children.  Please let me know if you are interested in collaborating in work on these topics.  I look forward to seeing many of you at AVA's Annual Meeting this October in Dallas, Texas, along with the many other conferences I will be at throughout the year. Call for Submissions is open with a deadline of March 1st.
I look forward to serving you as President of the Academy on Violence and Abuse.  I will be reaching out to many of you this year.
Best Wishes,
Barbara L. Knox, MD, FAAP
President, Academy on Violence and Abuse