Susie Wiet, MD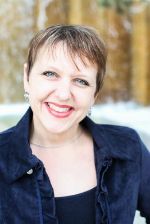 Philosophy and Approach
I am a compassionate developmental psychiatrist and addiction medicine specialist.  My career has been dedicated to furthering the powerful and healing effects of trauma-resolution and resiliency-focused care. I provide comprehensive assessments and treatment that integrate both medical and therapy services. I blend mindfulness principles, functional medicine and alopathic training, nutrition, and spirituality into my work and that is evidence-based.  This holistic and grounded approach is the cornerstone of work with each client. 
An invitational approach coupled with gentleness and kindness is how I engage with my clients.  I believe we are each better positioned to heal and maintain wellness when we understand the scaffolding upon which we can contribute to our own health. Practicing in this manner for over fifteen years, I have found this style to be successful for nearly all clients and often results in reduction of and/or reliance on medication(s).
I invest the time that is necessary to build a collaborative rapport. During this time with each client, I collect information that informs me about suspected biological alterations in their neuro-immuno-endocrine (neurochemical-immune-hormone) systems. "Imbalances" in these systems often give rise or contribute to psychiatric and physical symptoms.  I share my understanding with each client about why and how a disorder is likely manifesting.
I provide thorough diagnostic and integrative assessments of and holistic treatment for general and complex psychiatric disorders, including  addiction.  My areas of therapeutic expertise include post-traumatic stress (trauma-resolution), post-stress recovery (resiliency-building), addiction-recovery, and attachment-discovery (my coined term for resolution of dysfunctional attachment). Whether my client and I are addressing medication management or core therapeutic issues, mindfulness is the platform and philosophy through which my recommendations and treatment emerge.
I an integrative therapist who honors spirituality as part of that process, while respecting the beliefs of each client. For over twenty years, I have cultivated my therapeutic skill sets that are typically integrated during assessments,  medication follow-up appointments, and therapy-only sessions. I firmly believe that therapeutic issues cannot be treated with a medication. Therefore teasing-out  these issues (from a medical necessity) is essential for restorative healing. I blend targeted principles of psychodynamic, cognitive-behavioral (CBT-based), dialectical behavioral (DBT), eye movement desensitization and reprocessing (EMDR) therapies to enhance emotional regulation and behavioral awareness. Integration of therapy with psychiatric care often reduces the need for or dosing of many medications. And, importantly, offers opportunity for sustained healing in many cases.
I graduated from Northwestern University Medical School and completed training in general psychiatry and child/adolescent psychiatry at the University of Utah School of Medicine and am nationally boarded in both specialties. I am also boarded in addiction medicine. 
Advocacy Work
I believe that we each have the power - individually and as a community - to "change the equation" of the unrelenting and sadly predictable outcomes of unresolved traumatic experiences. We can "change the equation" by raising awareness - to ourselves and each other. Awareness is the first step toward resolution and of building resiliency. 
I founded of the Trauma-Resiliency Collaborative (TRC) and Sovegna PLLC (addiction-recovery treatment for professionals). These pursuits have been works of love and collaboration that culminate my dedication to the resolution and recovery work associated with the effects of trauma, chemical addiction, and related dysfunctional behaviors. This pursuit was inspired by my work with adolescents and adults struggling with severe addiction and related emotional dysregulation. I learned from these courageous people that they didn't seek out an addiction; rather, for nearly all, addiction was the unintended consequence of unsolved traumatic experiences over which they had no choice or control. 
I am the author of the Health-Resiliency Stress Questionnaire (HRSQ) (copyright, 2016; revised 2018) that is currently undergoing validation. The intent of the HRSQ is to assist primary care providers, therapists, and other professionals with a score to identify which clients/patients need what type of care for the treatment and resolution of childhood trauma and other experiences of violence and abuse. Work with my clients across the past two decades has taught me that an individual's perception and current resiliency traits will  enhance or mitigate the impact from a traumatic experience(s). This is also supported in academic literature on resiliency. The HRSQ has been vetted through the TRC (multi-disciplinary colleagues).  Once validated, the HRSQ will remain open-source. 
The HRSQ is my gift to the world and sent forth with intent to heal - that starts with awareness.