Tasneem Ismailji, MD, MPH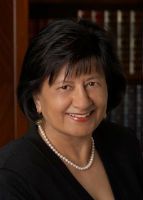 Tasneem Ismailji M.D, MPH is an educator/ researcher in the field of health effects of violence and abuse. As a pediatrician (nonclinical) she has conducted numerous trainings, seminars and workshops for healthcare professionals at medical centers, hospitals and clinics for over fifteen years. She initiated and published research on survivors of intimate partner violence while a Visiting Scholar at Stanford University. Her other major interest is relationship abuse prevention for young adults and adolescents and has led numerous workshops in schools, colleges and universities. She was a practicing pediatrician for more than twenty years.
Dr Ismailji is a co-founder of the Academy on Violence and Abuse. She serves on the medical sub-committee of the Domestic Violence Council of Santa Clara County in California.