Cari Jo Clark, ScD, MPH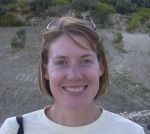 Cari Jo Clark, Sc.D., M.P.H. is Assistant Professor in the University of Minnesota Medical School and Adjunct Assistant Professor in the University of Minnesota School of Public Health. Dr. Clark has training in anthropology from the University of Kansas, where she received the Betty Wahlstedt Award for Academic Excellence in the Liberal Arts and was inducted into Phi Beta Kappa. Dr. Clark received her Master of Public Health and Doctorate of Science with a global health emphasis at Yale and Harvard, respectively. While at Harvard School of Public Health, Dr. Clark received a U.S. Department of Education Foreign Language and Area Studies Grant and completed her dissertation research in Jordan as a Fulbright Recipient.
Dr. Clark's research is focused on the health effects of exposure to child maltreatment and intimate partner violence and the design and evaluation of violence prevention strategies. At present, Dr. Clark is Primary Investigator of an NIH-funded study of the role of violence in the development of obesity and cardiovascular disease. She is also co-leading a pilot cluster randomized trial investigating whether the addition of yoga to group psychotherapy for victims of violence improves participant mental and cardiometabolic health funded by the Clinical and Translational Science Institute at the University of Minnesota. In 2015, Dr. Clark will lead a cluster randomized controlled trial of a multicomponent intervention designed to prevent violence against women and girls in Yemen in collaboration with Equal Access International and funded by the UK Department for International Development.
Cari Jo Clark, Sc.D., M.P.H.
Assistant Professor
Department of Medicine, Medical School
Adjunct Assistant Professor
Division of Epidemiology and Community Health, School of Public Health
University of Minnesota
717 Delaware Street, SE, Ste 166, Room 169
Minneapolis, MN 55414
612.625.8849
cjclark@umn.edu