David Clarke, MD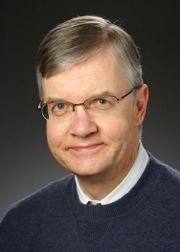 David D. Clarke, MD is President of the Psychophysiologic Disorders Association. He is also Assistant Director at the Center for Ethics and Clinical Assistant Professor of Gastroenterology Emeritus both at Oregon Health & Science University (OHSU) in Portland, Oregon, USA. He is Associate Faculty at Arizona State University, Clinical Advisor to the Stress Illness Recovery Practitioners Association (U.K.) and a Clinical Lecturer with Pacific University in Oregon.
He is board-certified in Gastroenterology and Internal Medicine and practiced Gastroenterology in Portland from 1984 to 2009. Dr. Clarke is a graduate of Williams College (Phi Beta Kappa) and the University of Connecticut School of Medicine where he received the Mosby Award for Clinical Excellence. He completed internship and residency in Internal Medicine and fellowship in Gastroenterology at Harbor/UCLA Medical Center in Los Angeles. He has been a Visiting Professor at the Royal Children's Hospital in Brisbane, Australia and at Oxford University in England.
Dr. Clarke has lectured extensively on Psychophysiologic Disorders across the U.S. and in Europe with over one hundred television and radio broadcast interviews.
His website is www.stressillness.com.