Jane Stevens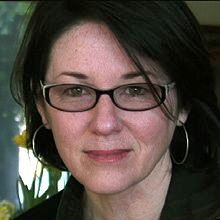 JANE ELLEN STEVENS is founder and editor of ACEsTooHigh.com, a news site for the general public, and its accompanying community of practice social network, ACEsConnection.com. The sites focus on the research, policy and practice of adverse childhood experiences. They are supported by the Robert Wood Johnson Foundation and The California Endowment.
Stevens has been a newspaper and magazine journalist, focusing on health, science and technology. Her articles have appeared in the Boston Globe, the New York Times, the Washington Post, the Los Angeles Times and National Geographic. She has taught at the University of California Berkeley Graduate School of Journalism, and consulted with news organizations that are making a transition to digital journalism.
For several years, she specialized in violence epidemiology. She began reporting about the ACE Study and related research in 2005.
She has lived and worked in Kenya and Indonesia, and has been to Antarctica – in the winter -- three times on reporting fellowships. She is the recipient of several fellowships – including the Knight-McCormick Leadership Institute Fellowship and the Reynolds Journalism Fellowship. She is on the advisory board for ReportingonHealth.org, a site for the California Endowment Health Journalism Fellowships; a member of the National Association of Science Writers; Journalism and Women Symposium; and the Online News Association.
Jane Stevens
Founder, editor
ACEsTooHigh.com
ACEsConnection.com
ACEs = Adverse Childhood Experiences
707-495-1112
jstevens@mmjourno.com