Susan McCormick- Hadley, PhD, MPH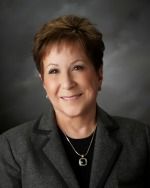 Susan McCormick Hadley, PhD, MPH is the founder and former director of WomanKind: An Integrated Model of 24-Hour Health Care Response to Domestic Violence in Minnesota. The premier program in the U.S., WomanKind has become the prototype for integrated health services for IPV victims in combination with education and consultation for health providers. Findings of the WomanKind Evaluation by Centers for Disease Control and Prevention (CDC) in Atlanta, GA have been published in Domestic Violence and Health Care: Policies and Prevention and co-published in Women & Health. A national authority and pioneer in health intervention for domestic violence, Dr. McCormick-Hadley has received numerous awards and recognition; She is a member of several national advisory boards and is a consultant to the CDC, AMA, MDH and MMA. In 1992, Dr. McCormick-Hadley was co-author of the (AMA) American Medical Association Di­agnostic and Treatment Guidelines on Domestic Abuse. She is a consultant to health systems, higher education, national organizations and health providers on improving the health response to domestic violence.
Dr. McCormick-Hadley is Adjunct Faculty at University of Minnesota Medical School, a frequent presenter at IPV conferences, and has written numerous arti­cles on health and domestic violence. She holds a Master's Degree in Public Health (MPH) from University of Minnesota, a BS degree in Education, and BS degree in Medical Technology from Uni­versity of Wisconsin, Madison. She received her PhD in Media and Forensic Psychology with her dissertation: Intimate Partner Homicide-Suicide: The Role of Media in Depicting Life-Ending Events, Along with an Analysis of the Prevalence and Geographic Distribution of these Events.
Susan McCormick- Hadley, PhD, MPH
Consultant, Author, Educator
primary phone & cell: 612-889-8508
smchadley@gmail.com