Victor Vieth, JD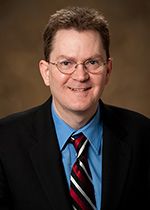 Victor Vieth, JD, is the founder of Gundersen National Child Protection Training Center (Gundersen NCPTC) and has served as senior director since its inception in 2003. In this role, he develops long-term strategy for expanding Gundersen NCPTC and its programs nationally and internationally. He also teaches, publishes, creates programs and works on public policy issues related to child protection.
Victor is in demand as a nationally recognized expert in the field of interpersonal violence. He speaks to audiences large and small at approximately 50 events each year. He has trained thousands of child protection professionals from all 50 states, two U.S. Territories and 17 countries on numerous topics pertaining to child abuse investigation, prosecution and prevention. He has been instrumental in implementing 22 state and international forensic interview training programs and dozens of undergraduate and graduate programs on child maltreatment.
Victor gained national recognition for his work addressing child abuse in small communities as a prosecutor in rural Minnesota. He has been named to the President's Honor Roll of the American Professional Society on the Abuse of Children. The Young Lawyers Division of the American Bar Association also named him one of the "21 Young Lawyers Leading Us Into the 21st Century." Victor is regularly asked to consult with legislators around the country regarding policy and reform and has testified in front of the United States Senate. Numerous foreign countries, including Saudi Arabia, Russia, and Columbia, have sought his expertise to guide them as they create and implement ground breaking child protection policies.
Victor has published countless articles related to the investigation, prosecution and prevention of child abuse and neglect. He is author of "Unto the Third Generation," a bold initiative that outlines the necessary steps we must all take to eliminate child abuse in America in three generations.
Victor graduated magna cum laude from Winona State University and earned his juris doctor from Hamline University School of Law (HUSL). While studying at HUSL, he received the American Jurisprudence Award for achievement in the study of constitutional law and served as editor-in-chief of the "Law Review."