San Diego Chadwick - AVA PreConference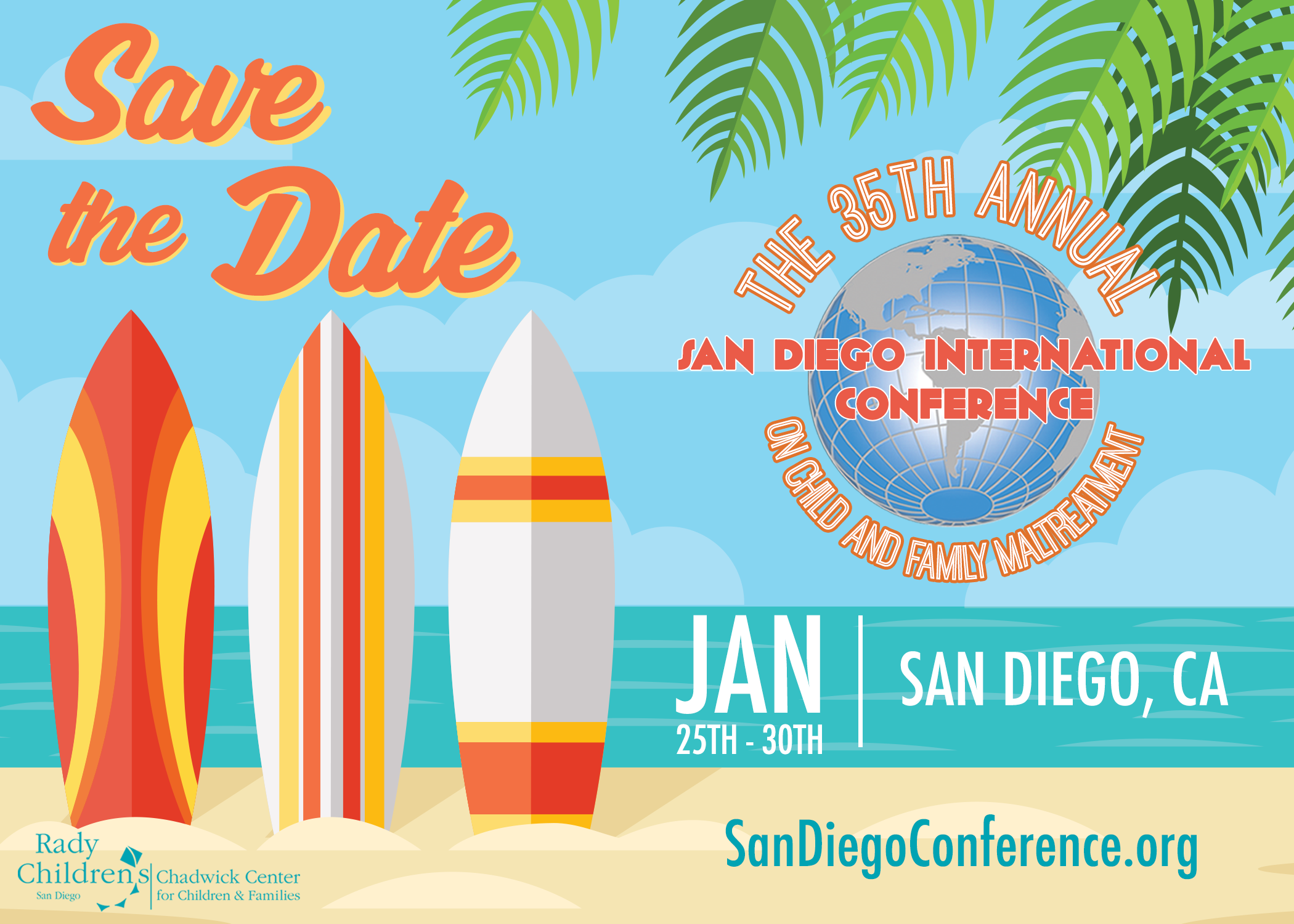 Integrating ACEs and Resilience into Health and Human Services
Description for Conference Website:
Dr. Vincent J. Felitti reviews the ACE study findings followed by 11 brief presentations including pediatricians, psychiatrists, addiction, family, and internal medicine physicians, a social worker, and a lawyer with discussion of screening utility.
Long Abstract:
Dr. Vincent Felitti describes the development, findings, and spread of the Adverse Childhood Experiences Study (ACE Study) interest and awareness around the world.
Dr. Brooks Keeshin presents his NCTSN Category II grant funded project to develop screening for trauma symptoms in primary care pediatric practice with referral to evidence based treatment.
Dr. Susie Wiet discusses her development and use of screening with the Health Resilience Stress Questionnaire (HRSQ) in her addiction medicine, psychiatry and child psychiatry practice.
Dr. RJ Gillespie reviews his introduction of ACEs/resilience screening of new parents, its acceptance by patients and providers, and how it improves care in his large busy primary care pediatric practice in Portland, Oregon.
Dr. Martina Jelley presents competencies and curriculum in trauma-informed healthcare education.
Dr. Randell Alexander describes efforts to end corporal punishment in the USA in order to prevent associated harms.
Dr. F. David Schneider reviews the latest innovations for incorporating childhood adversity and other prior life trauma experience inquiry into the care of patients in family medicine.
Dr. Tasneem Ismailji provides an overview of current developments to transform California into a trauma informed state under the leadership of its new Surgeon General Nadine Burke Harris, MD.
Drs. Drew Factor and Mike Flaningam address the challenges they have faced in their efforts to incorporate ACE inquiry and care for traumatized adult patients into their primary care practices within a large fee for service internal medicine department in northern California.
Dr. Leighton Huey describes a project underway at Geisinger on the relationship of Resilience to individual, population, community health and well-being.
Dr. Machelle Madsen Thompson presents her newly developed computer technology for assessing and promoting resilience and protective factors among hospitalized children.
Victor Vieth, a lawyer who directs education and research for the Zero Abuse Project updates attendees on the spread of Child Advocacy Studies (CAST) and Child and Adult Advocacy Studies (CAAST) into undergraduate curriculum throughout the USA and other places in the world.
Presenters and participants discuss screening for symptoms versus screening for prior childhood and other life adversities and symptoms illuminating the diversity of perspectives and experiences among these presenters and participants.