11th Annual Child Abuse and Neglect Academy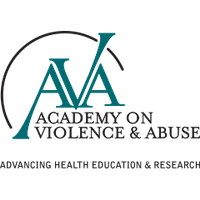 Location:
UNF Adam W. Herbert University Center
12000 Alumni Drive Jacksonville, Florida 32224
"11th Annual Child Abuse and Neglect: A Training Program for Professionals in the Field"
Confirmed Speakers: Dr. Randell Alexander, Dr. Kathleen Dully, Dr. Sharon Cooper, Dr. Victor Vieth, Dr. David Corwin
This program will focus on the medical aspects of child physical abuse, sexual abuse and neglect. It will provide an understanding of the mechanisms by which injuries are inflicted and the scientific basis for medical determinations as to whether abuse has or has not occurred. Those who would benefit from participation in the program include:
-Physicians
-Law Enforcement Personnel
-Nurses
-Attorneys
-Social Workers
-Guardians ad Litem
The roles of all members of the investigative team in gathering and sharing information to arrive at appropriate conclusions will be stressed.
Please note: Some of the material presented will be graphic. Such content is necessary to present all the information relevant to a full understanding of the medical aspects of child abuse and neglect.